Autumn, with its breathtaking display of nature's artistry, serves as an endless source of inspiration. It's the season when the world around us transforms into a vivid canvas of earthy hues, warm tones, and vibrant accents. And what better way to celebrate this natural beauty than through knitting and crocheting with Symfonie Yarns, where every skein embodies the essence of Mother Nature herself?
Getting Closer to Nature: The Symfonie Yarns Difference
Symfonie Yarns stands apart by offering crafters a unique opportunity to get closer to nature through their yarn. Our commitment to sustainability is reflected in every fiber, every shade, and every stitch. Here's how:
Natural Dyes: We, at Symfonie Yarns, take a natural approach to color by using plant-based dyes for some of our skein collections. This eco-friendly choice not only minimizes environmental impact but also infuses the yarn with the true essence of the natural world.
Hand-Dyeing Process: The hand-dyeing process at Symfonie Yarns ensures that each skein is a unique masterpiece, a testament to the crafters' dedication to quality and detail. The result is yarn that tells a story, with subtle variations and nuances that mirror the beauty of the great outdoors.
Earthy Nature-Inspired Tones: Symfonie Yarns has carefully curated a palette of earthy, nature-inspired tones that are perfectly suited for autumn knitting. Let's explore some of these enchanting colors together and take on an autumn-inspired project this season!
Bold Sunset tone with Viva
Viva's Sunset, with its bold and captivating hint of rich oranges, is more than just a yarn color; it's a journey into the heart of autumn's essence. This warm and fiery shade conjures images of a setting sun, casting a soft, golden glow over your beautifully knitted creations.
Knitting with Viva's Sunset is like wrapping yourself in the cozy, comforting feeling of an autumn evening by the fire. It's a sensation of warmth and homeliness, where you can almost hear the crackling of logs and the aroma of spiced cider filling the air. Imagine the joy of creating a cuddly pumpkin plushie with this whimsical yarn. Or a hand-crafted basket for all those candies to give out to the kids!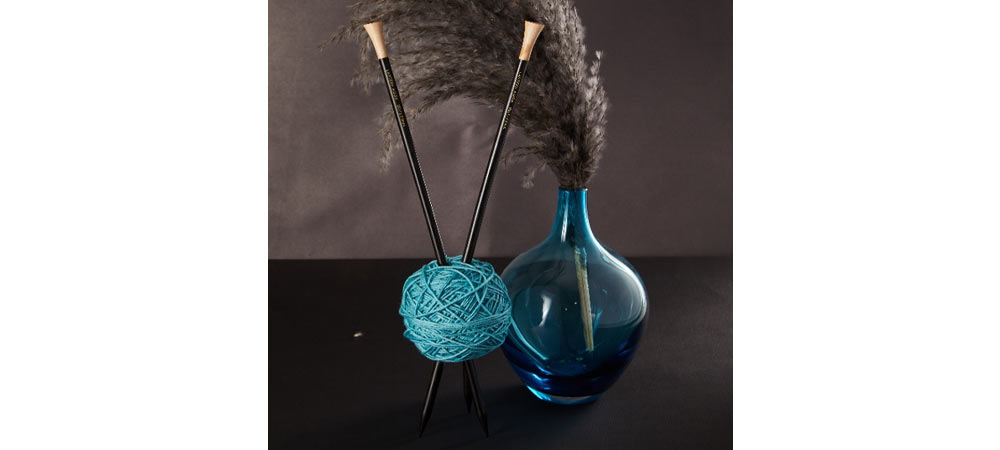 Terra's Grunge Cocoa Bean
If you've ever admired the deep, velvety brown of freshly fallen leaves, Terra's shade Cocoa Bean is the color for you. It's the warm embrace of earthiness that makes autumn so inviting.
It's a shade that evokes the feeling of walking through a forest carpeted with fallen leaves, where each leaf holds a story of its own. This deep, rich brown carries an air of nostalgia, a sense of connection to the natural world that surrounds us. How about knitting an intricate throw this fall with Terra? It's the perfect companion for curling up with a good book or simply watching the world go by as you sip on a cup of tea.
Flora's Warm Marigold
As the name suggests, Flora's Marigold embodies the cheerful and vibrant yellows of marigold blooms. This color evokes the crispness of a fall morning and the promise of a new day.
When you knit or crochet with Flora's Marigold, you're infusing your project with the vibrancy of a bright and sunny morning. We have a wonderful crafting idea for you with this shade! Knit a flowery fall wreath adorned with marigold-inspired florals, each petal radiating warmth and cheerfulness. Hung on your door or displayed indoors, it's a pop of color that welcomes the season with open arms.
Luna's Irresistible Honey
Luna's Honey captures the sparkly reflection of honey in the comb, a hue that represents the sweet pleasures of the season. Knitting with this color feels like immersing yourself in a cozy, autumn day. It's a shade that exudes warmth and comfort, much like the gentle caress of sunlight filtering through the changing leaves, a reminder of the simple yet meaningful joys of autumn.
One of the delightful ways to bring Luna's Honey to life in your crafting is by knitting or crocheting your very own fall leaves! Imagine weaving delicate leaves that shimmer in the sunlight. What a treat to the eyes! They can be used to decorate your home, as part of a seasonal garland, or even as table settings for a special autumn gathering.
Creating Zen-Like Spaces with Symfonie Yarns
Autumn isn't just a season; it's a feeling. And with Symfonie Yarns' nature-inspired colors, you can bring that feeling into your home. These earthy colors have the power to transform your home into a sanctuary of calm and tranquility, a place where you can escape the chaos of the world and find solace in the beauty of nature. So this autumn, let Symfonie Yarns be your muse, and let your knitting or crocheting journey be a reflection of the natural world's exquisite beauty!