Do you find yourself with a stash of single skeins of yarn and wonder what to do with them? Fear not! Single skein projects are a fantastic way to put those beautiful yarns to use and create stunning knitted or crocheted items. From cozy accessories to stylish home decor, the possibilities are endless. In this blog post, we will explore various inspiring single-skein knitting and crochet projects that are both practical and satisfying. With just one skein, it's possible to do unlimited projects, from beanies and hats to gloves and cozy scarves. So grab your yarn, and start on these delightful one-skein wonders!
Hats and bands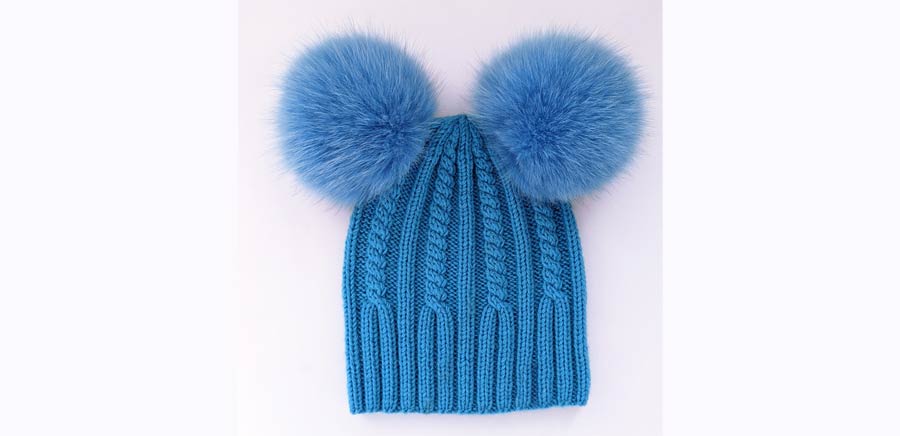 Hats and headbands are fantastic projects for showcasing the beauty of a single skein of yarn. Whether you prefer a slouchy beanie, a classic beret, or a cozy ear warmer, you can find patterns specifically designed for using just one skein. Consider choosing a yarn with a unique texture or colorway to add interest to your headwear. With a single skein, you can create stylish accessories that not only keep you warm but also showcase your creativity.
Cowls and Scarves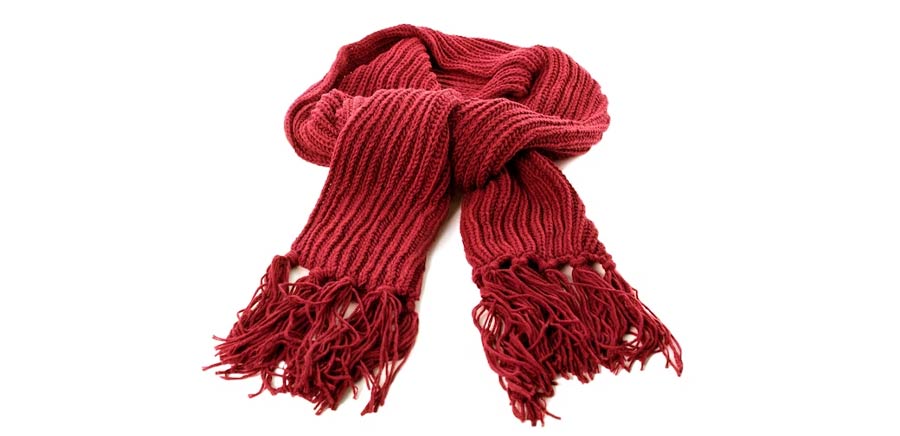 Scarves and cowls are timeless accessories that can be made using a single skein of yarn. From delicate lace patterns to chunky textured stitches, there are endless possibilities to explore. Choose a yarn that feels soft against the skin and has enough yard length to create a substantial accessory. You can experiment with different stitch patterns and color changes or even add ornamentation like buttons, beads or tassels. A beautiful scarf or cowl is a versatile accessory that adds a dash to any outfit.
Mittens and Fingerless Gloves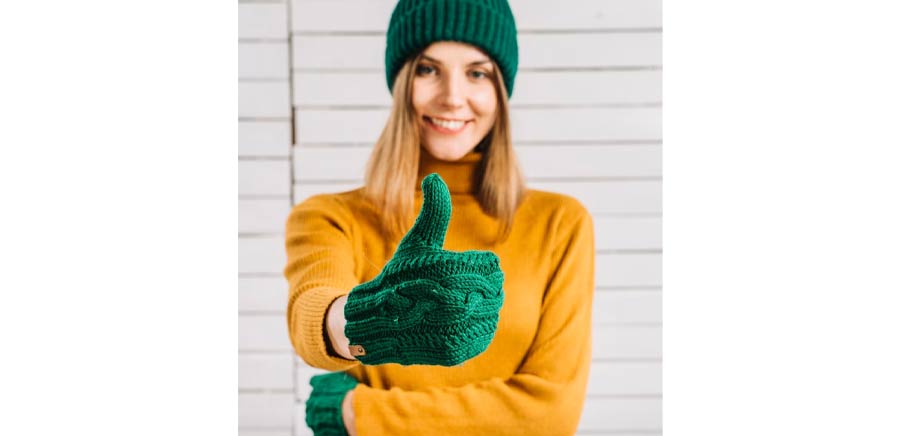 Keep your hands cozy and stylish with a pair of mittens or fingerless gloves made from a single skein of yarn. These projects are perfect for showcasing intricate stitch patterns or experimenting with colorwork. Look for patterns that maximize yarn usage and provide a good fit. Mittens and fingerless gloves make thoughtful gifts and are a great way to use those single skeins waiting for the perfect project.
Kitchen Related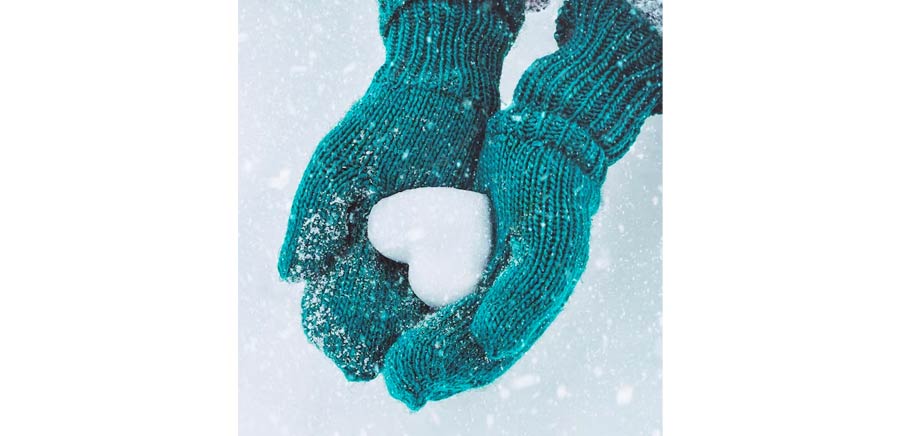 Bring a touch of handmade beauty to your home with single-skein projects for home decor. Create decorative pillows, small blankets, or even colorful coasters using a single skein of yarn. You can make bottle warmers, tea cozy, teacup warmer or table mats. Look for patterns that highlight exciting stitch patterns or unique textures. Mix and match different yarns to create a stunning color palette. Home decor projects allow you to experiment and add a personal touch to your living space while making the most of your single skeins.
Purses and Accessories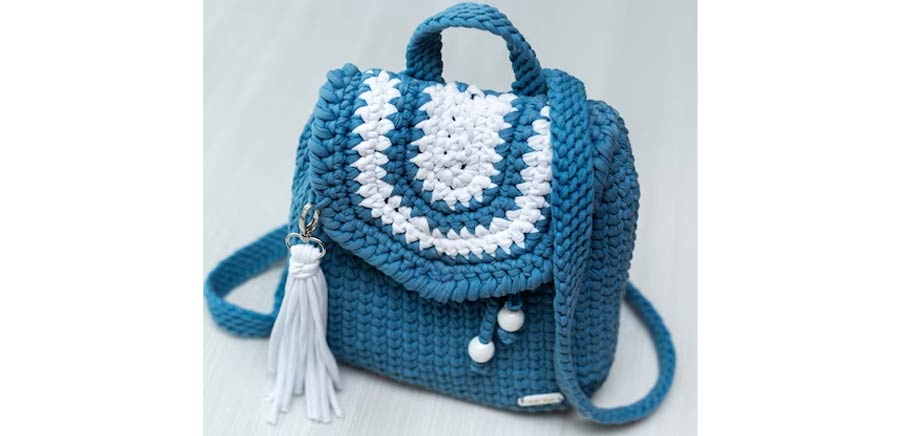 There are a lot of patterns one can make with a single skein. You can make small purses, tote bags, hair scrunchies, and face scrubbies. It's easy to find the patterns. Always take guidance from people with expertise in making creative knitting and crochet patterns.
Toys and Amigurumi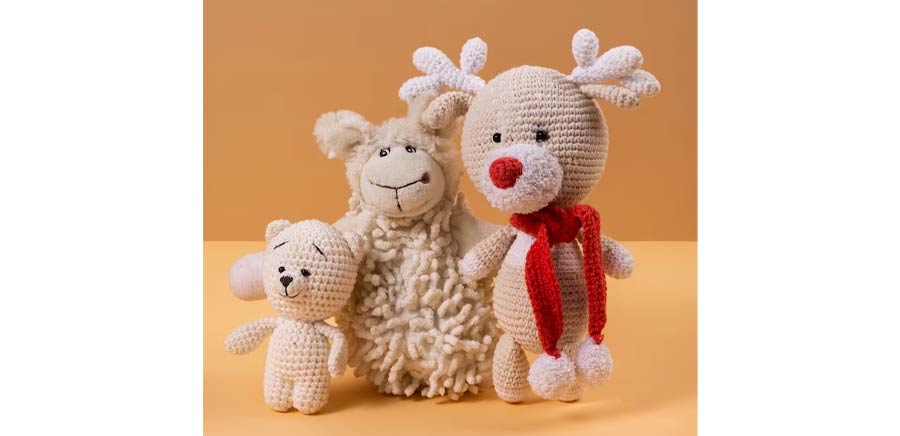 For those who enjoy the art of crochet, amigurumi, and toy projects are perfect for single skeins. Create adorable dolls, cute stuffed animals, or quirky creatures using small amounts of yarn. The compact size of these projects makes them ideal for using up leftover yarn or those single skeins that don't fit other project requirements. These toys are small and can be made even from leftover yarn. You can use buttons, beads, and other ornaments to make these toys look beautiful. Explore different patterns, experiment with different yarn types, and let your imagination run wild as you bring these delightful characters to life.
Single-skein knitting and crochet projects provide an excellent opportunity to unleash your creativity and make the most of your yarn stash. From mittens and hats to table mats and toys, there is a wide range of projects that can be made with just one skein. Another reason to make single skein projects is that one can try new stitches and techniques without investing too much in yarn. You can find your favorite stitch by trying different stitches in these small projects. You can use two or more colors of your leftover yarn to make beautiful projects. So grab your best colors and your favorite yarn, choose a project that you love to make, and enjoy the satisfaction of creating something beautiful, inspiring, and attractive.