Choosing a suitable yarn is essential when knitting cozy items for little humans. Baby blankets and clothes require yarn that is soft, gentle on delicate skin, and easy to care for. This blog guide you through baby-friendly yarn, helping you find the perfect skein to craft cozy treasures for your precious little ones.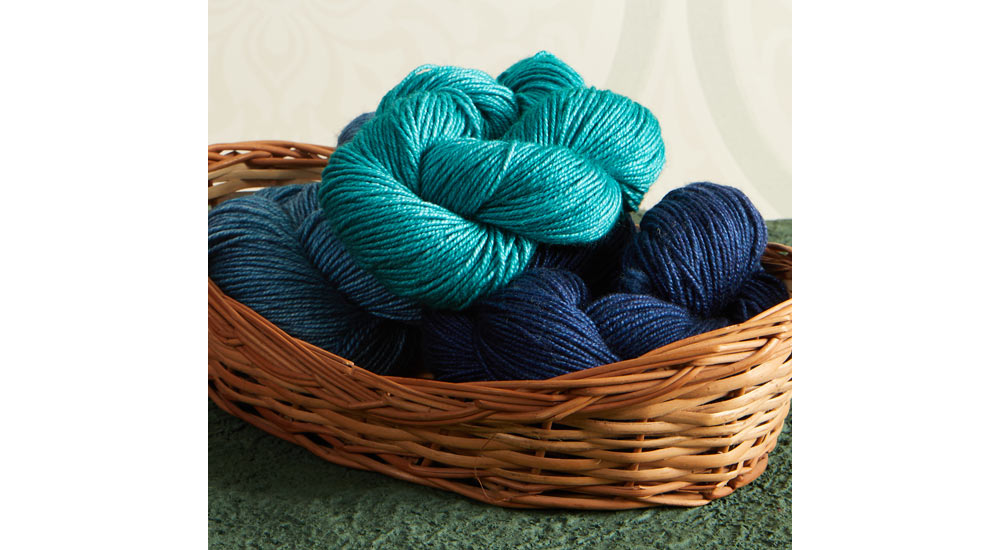 What materials are suitable for babies?
The yarn composition is crucial in ensuring both softness and suitability for sensitive baby skin. Merino wool is renowned for its exceptional softness, making it a popular choice for baby items. Symfonie Yarns takes pride in offering the finest quality merino wool, carefully selected and crafted to minimize any potential discomfort, making it perfect for crafting gentle and baby-soft garments for your little ones.
In addition to our exceptional merino wool selection, Symfonie Yarns offers a supreme blend of nylon with merino, creating a yarn that combines the softness and warmth of merino with nylon's added strength and durability. Nylon is a versatile synthetic material with several benefits in baby garments and accessories. It is known for its exceptional durability and strength. This blend ensures that your baby's garments feel incredibly soft against delicate skin and withstand the wear and tear of active babies.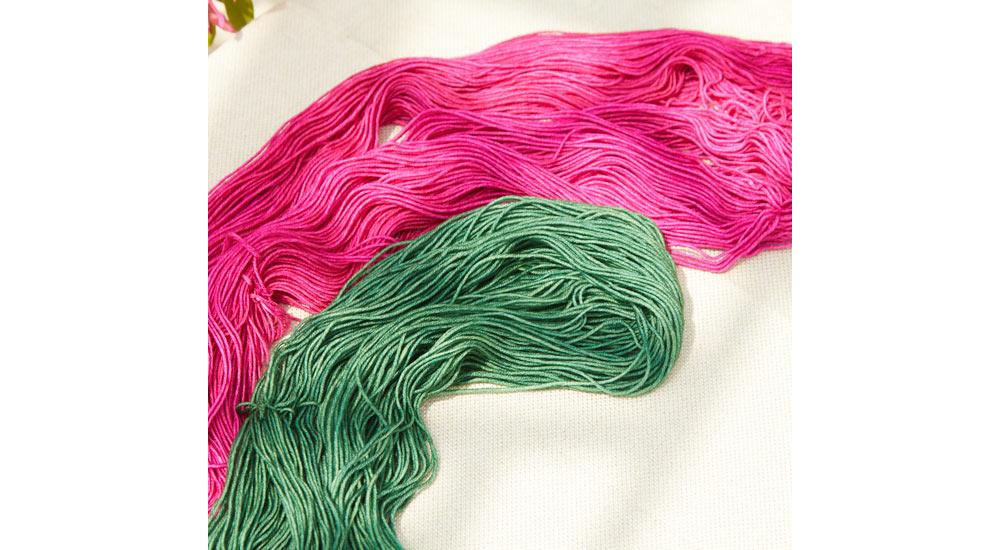 Consider Yarn Sizes
Yarn comes in various sizes, commonly referred to as weights. For baby blankets and clothes, opt for lightweight yarns, such as DK (double knit), or fingering weight yarn. These weights allow you to create garments that are not too heavy or bulky, ensuring optimal comfort for the little ones. The lightweight yarn also offers excellent drape and stitch definition, making your projects look delicate and beautiful and comfortable for babies.
Symfonie Yarns understands the importance of these weights and offers yarns in both options to ensure you can knit perfection for your little ones. Our extensive selection ensures that you can find the perfect weight for your project, allowing you to create garments and accessories that are both comfy and lightweight.
Fingering weight yarn is known for its delicate and lightweight nature. It creates fine and dainty stitches, ideal for lightweight baby garments, such as adorable cardigans, delicate booties, or intricate lacework. The thin strands of fingering weight yarn provide excellent stitch definition, allowing intricate details to shine. Additionally, its lightweight nature ensures breathability, making it perfect for all seasons.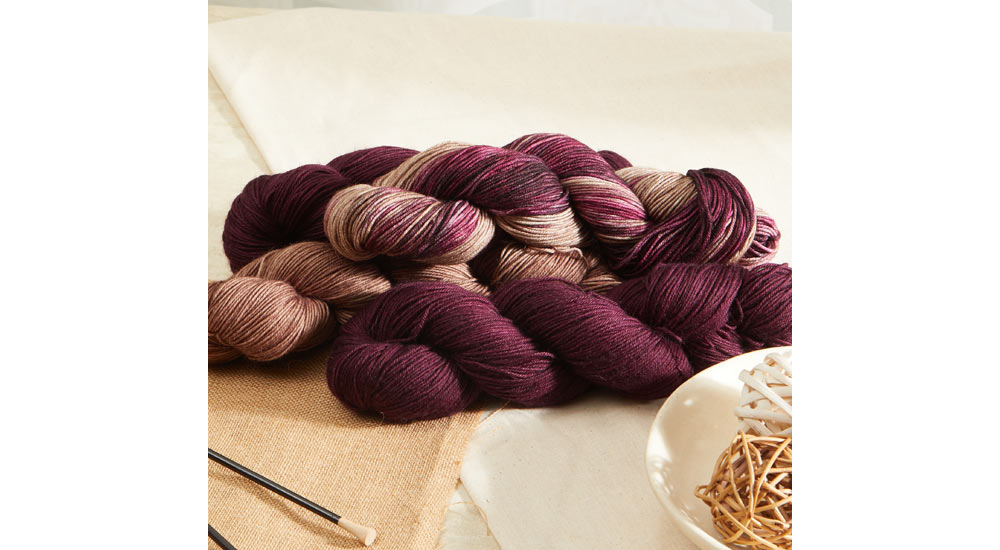 On the other hand, DK weight yarn offers a slightly thicker option while maintaining a comfortable and lightweight feel. DK weight yarn balances between being substantial enough to create cozy garments and accessories and not overly heavy or bulky. It works well for various baby projects, including sweaters, hats, and blankets. The versatility of DK weight yarn allows you to create projects that provide warmth and comfort without overwhelming your little one.
Whether you choose the delicate elegance of fingering weight yarn or the versatile comfort of DK weight yarn, Symfonie Yarns provides high-quality options to bring your baby knitting dreams to life.
Easy Care
Babies are adorable, but they can also be messy! Therefore, choosing a yarn that is easy to care for is essential. Look for yarn labeled as machine-washable or quickly washable by hand. This way, you can keep your baby's blankets and clothes clean and fresh without worrying about the fuss of hand-washing or delicate care instructions. With Symfonie Yarns, convenience, and practicality go hand in hand with baby-friendly yarn. Our superwash merino yarn is perfect for creating long-lasting and practical baby garments.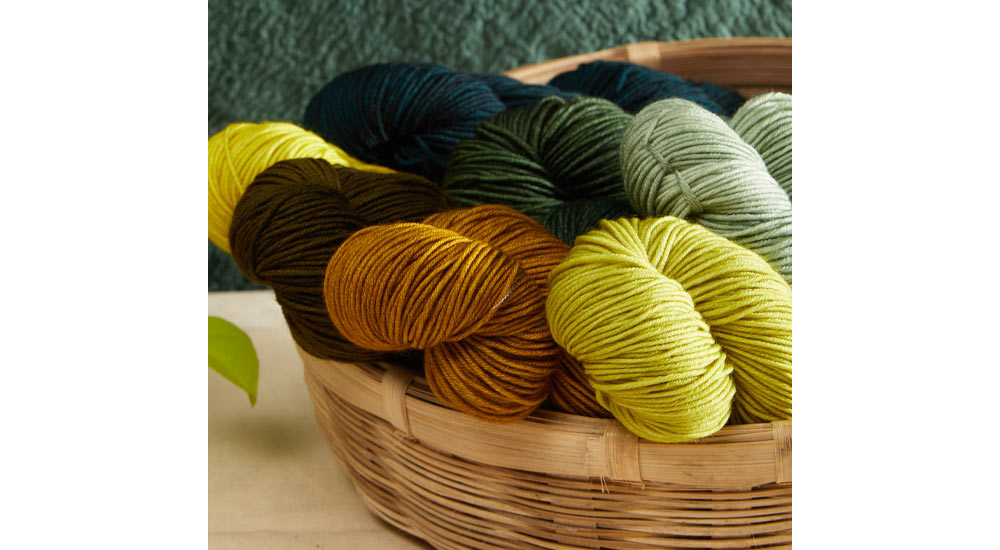 Superwash Merino is specially treated merino wool processed to be machine washable. This treatment helps the yarn retain its softness and luxurious feel while allowing easy care and maintenance. With Symfonie's superwash merino, you can enjoy the incredible softness and warmth of merino wool combined with the convenience of machine-washable yarn.
At Symfonie Yarns, our top priorities are our customers' safety and well-being. That's why we are proud to share that all our base yarns and dyes are Oekotex Class 100 certified, ensuring that they meet the highest safety standards and can be worn next to the skin with confidence. With our exquisite range of yarns, you can knit with the assurance that you're using premium materials that prioritize comfort and durability. So, join us in your knitting endeavors and knit stress-free for your tiny bundles of joy!