Choosing the perfect sock yarn can seem overwhelming, but it doesn't have to be. From fiber content to thickness to durability, there are a few key things to consider before making your selection. In this guide, we will walk you through the important factors to consider when selecting sock yarn, ensuring that you create cozy and stylish socks for any occasion.
Cherry on top, Symfonie Yarns has the perfect solution for your sock yarn requirements! Our premium Terra Yarn offers a supreme blend of merino wool and nylon, providing extra softness and strength to your socks.
Understanding Sock Yarn Basics
Sock yarn refers to any type of yarn specifically designed for knitting socks. It comes in various weights, such as worsted or fingering, and can be made from different fibers. While many yarns can be used for socks, it's recommended to choose yarns that are moderately soft and offer a tight, clingy structure for a comfortable and long-lasting fit. Symfonie's hand-dyed Terra yarn comes in fingering weight, making it perfect for all your sock-knitting needs. Due to its lightweight nature, the finished socks will be comfortable to wear, fitting snugly without feeling too heavy or bulky.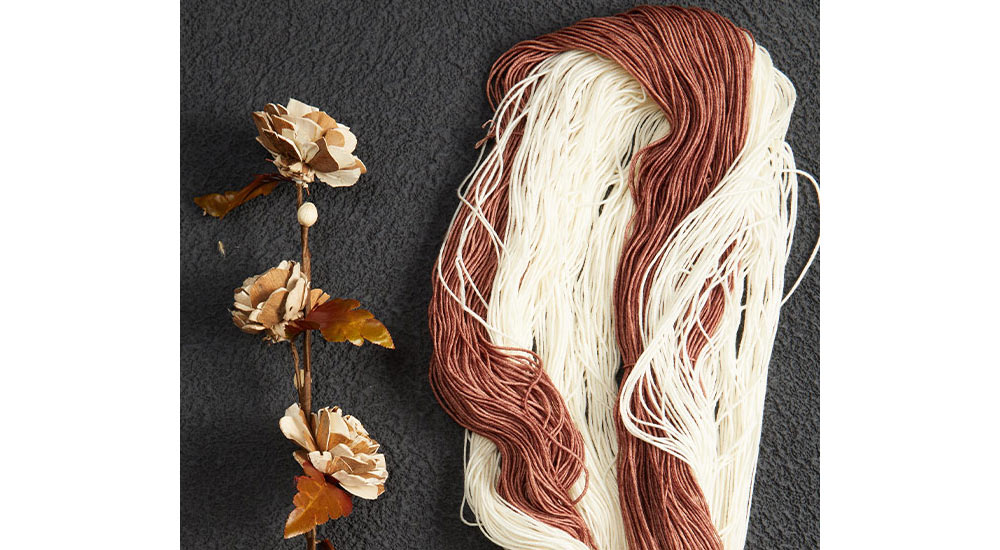 Before picking a sock yarn, consider your purpose
First and foremost, consider your purpose for the socks. Will they be hard-wearing, everyday socks or are they just for wearing to bed? Do you live somewhere warm or somewhere very cold? Think about the environment you'll be wearing your socks in, how sweaty your feet get, and what shoes you'll be wearing them with. This will help you determine the right yarn for your needs.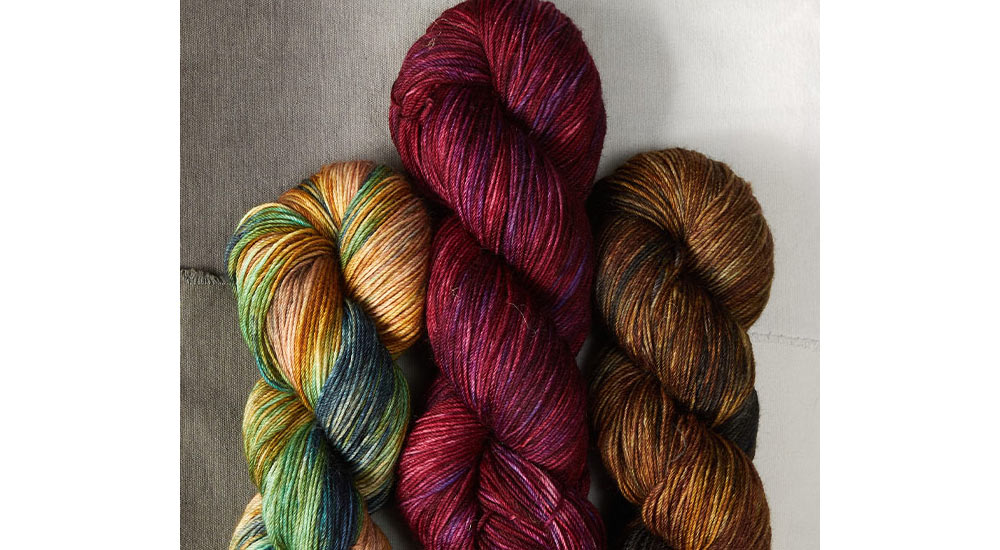 ​
To delve further into choosing the right yarn for your socks, here are some key elements to keep in mind.
Fiber:
The type of fiber used in sock yarns plays a crucial role in their durability and feel. Look for yarns that blend wool and nylon, as this combination offers elasticity and durability. Wool provides a natural bounce, while nylon adds strength and longevity to your socks, ensuring they withstand regular wear and tear. By incorporating nylon into the yarn, Symfonie's Yarns' Terra range ensures that your knitted socks retain their shape and integrity, even after multiple washes and extended use. This makes Terra yarn an excellent choice for long-lasting socks that can endure the demands of daily life.
Thickness:
The thickness of the yarn is important, and in order to choose a good sock yarn, it is absolutely essential to go for a thinner fiber. Most sock yarn comes in weight category two or fingering weight. Thinner sock yarns knit up to a fabric of about 7 to 8 stitches per inch and are perfect for close-fitting shoes. If you choose to go for thicker yarn, you'll need to knit the stitches super tightly to ensure leaving no gaps between stitches. This is where Terra Yarn shines, as its fingering weight makes it your most suitable companion for knitting socks.
Weight:
Sock yarns are typically categorised as lightweight. For optimal results, look for a weight between fingering and sports weight. The yarn should be strong enough to withstand the wear and tear of daily use, yet soft and light enough for comfortable wear.
Gauge:
Choose a sock yarn that has a tight gauge, usually around 30 stitches per 10cm. This ensures that the socks will be resilient and snug, while also allowing for finer stitch work. Terra's superwash merino and nylon blend gives a smooth and sleek feel to the fiber, enhancing each stitch's beauty in itself.
Moisture absorption and superwash capability:
Socks should effectively absorb perspiration to keep your feet dry and comfortable. Wool socks are known for their excellent moisture-wicking properties, making them a great choice for active individuals or those prone to sweaty feet.
Moreover, opt for yarns labeled as superwash, which can be easily machine-washed without losing their shape or developing holes. This feature ensures your socks stay fresh and easy to care for. Terra yarn's superwash component offers the convenience of easy care. The superwash merino treatment ensures that the yarn can be safely machine-washed without the risk of shrinking or felting. This feature is particularly advantageous for socks, which are prone to frequent washing. With Terra yarn, you can enjoy durable, hand-knit socks that are not only luxurious but also low-maintenance.
When in doubt, aim for a fiber-blend that is strong, light, and comfortable to wear. With our Terra yarn, you cannot go wrong - it's the perfect blend of strength and softness that will help you create beautiful, long-lasting socks. Visit our website and browse the optimal choice for your next project. And don't forget to try new sock patterns with Terra!