As knitters, one of the most exciting decisions we make is choosing the perfect yarn for our projects. It's the magical thread that brings our creations to life, and at Symfonie Yarns, we understand this sentiment oh-so-well. We have put together some of the most luxurious fibers and blends together, and with an array of four exquisite yarn ranges, we've got something special for every knitting enthusiast. Let's explore in depth, the world of Viva, Luna, Terra, and Flora and look at the qualities that make them perfect for your knitting adventures. Decide for yourself which yarn you'd enjoy working with the most, as we've got something special for all of your yarn requirements!
Viva: The Superwash DK Marvel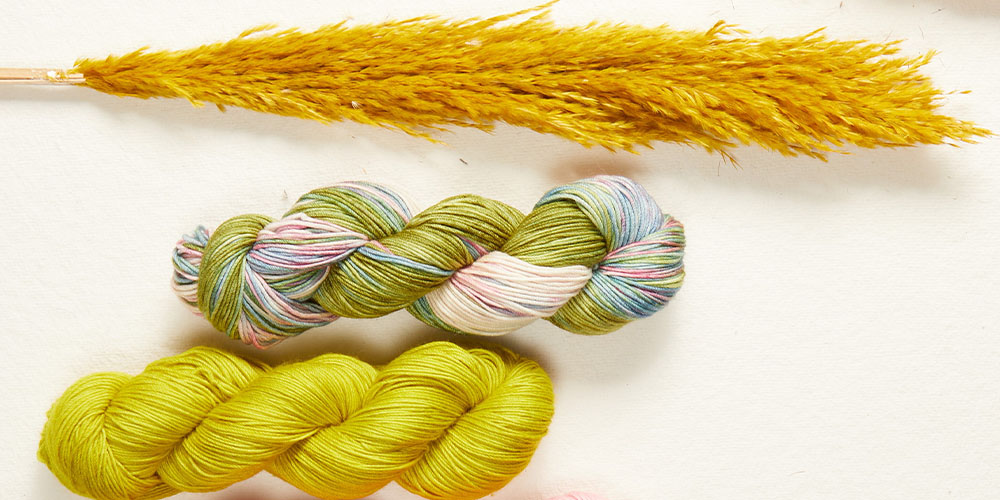 Viva, a superwash double-knit (DK) merino wool yarn that comes in over 60 captivating semisolid and variegated hues, is a must-have for all knitting enthusiasts. Its premium quality and feather-like softness is something straight out of a dream. The wonders of merino wool add a subtle sheen to your fabrics, giving them a touch of elegance. Viva is perfect for both experts and beginners alike, as it allows you to work on a multitude of knitting projects. You will never feel bound within specific options while working with Viva- the possibilities are as vast as your imagination can reach! The rich variety of colors, including semisolid and variegated shades, makes Viva a go-to choice for projects that demand both versatility and vibrancy. What else could we ask for in our search of the best yarn!?
Luna: A Celestial Gem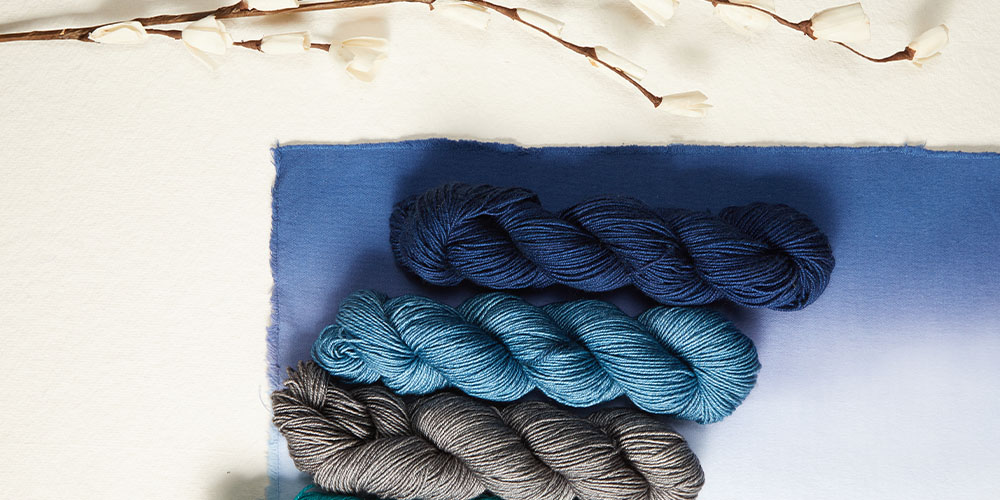 Luna is another one of our luxurious yarns that's a delight to work with, or even look at! That's right, the stunning shades and subtle shimmer will leave you spell-bound. With its supreme blend of 75% merino wool and 25% silk in DK (double-knit) weight, it's nothing short of perfection. This yarn, like all of our others, is machine washable, making it practical for everyday wear and care. When you knit with Luna, your creations shimmer with the play of light on the silk fibers, providing a magical drape and fall. Imagine rocking a stylish sweater in Luna on a crisp autumn day, and enjoying the feeling of having knitted it with your own hands. That's not all- the color palette, inspired by precious gemstones, adds a touch of opulence to your projects. Garments made with Luna truly stand out, making this range ideal for those special pieces that deserve to shine. Once you knit with Luna, we guarantee you that you'll label it as one of your favorites!
Terra: The Sock-Knitter's Dream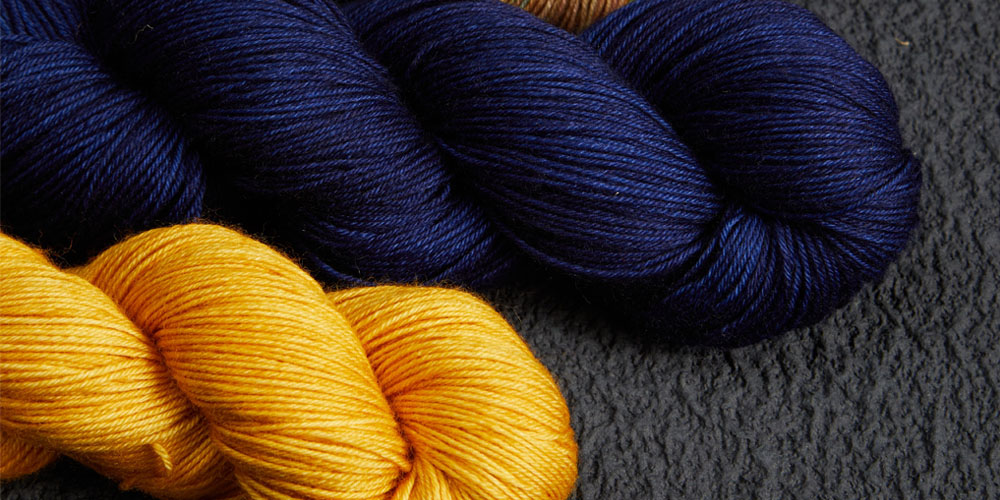 Terra comes in fingering weight yarn, and holds a special place in the hearts of sock knitters and anyone who appreciates durability and softness. Being made of the finest quality fibers, it consists of 75% superwash merino wool and 25% nylon, meaning that it boasts the incredibly soft texture of merino wool and the robust strength of nylon. What a delightful blend to knit with! This combination ensures your socks remain comfortable and hold up beautifully over time- and give your feet the special treatment that they deserve. With a vibrant and diverse color palette consisting of 15 semisolid and 10 variegated hues, Terra opens up a world of possibilities for knitters seeking the perfect sock yarn. If you're into knitting socks- this one's going to be the best pick for you!
Flora: Naturally Dyed Wonder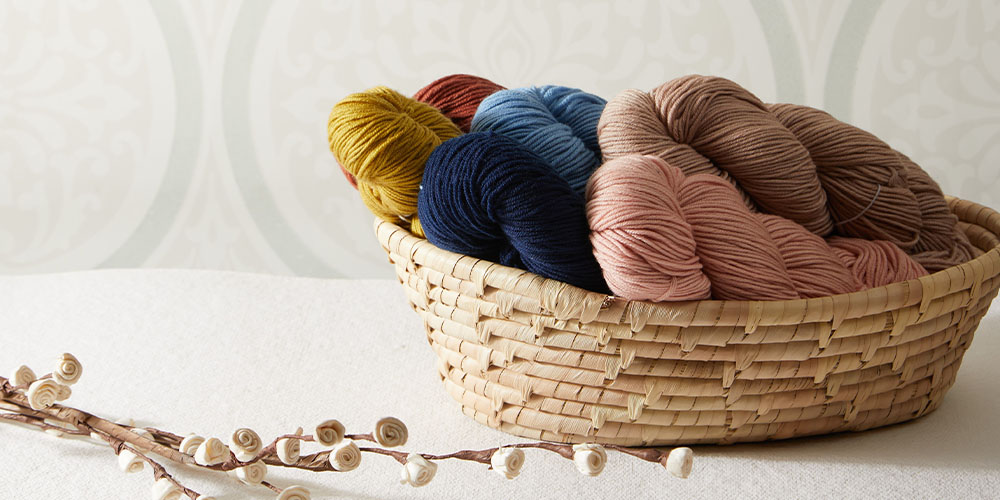 For those who are environmentally conscious and appreciate the charm of natural dyes, Flora is truly a gem. This DK weight yarn consists of 100% naturally dyed superwash merino, and by now you already know the outstanding qualities of merino wool. We have carefully selected our natural dyes, drawing inspiration from India's age-old textile industry where these dyes have dominated throughout thousands of years. Flora's superwash factor makes it a breeze to care for and you don't even have to worry about the dyes bleeding out! Flora offers a unique color range, where quality prevails over quantity, with six captivating colors inspired by the wonders of nature. The natural dyes used, like madder root and ecru (a blend of madder root and alkanet), create a captivating palette that's as gentle on the environment as it is on your hands.
But it doesn't stop there – we make sure that at Symfonie Yarns, your skeins are not interrupted by knots, making your knitting journey as smooth as it can be, and ensuring uninterrupted creativity. Now that makes it difficult to pick out a single best yarn, doesn't it? Our four ranges – Viva, Luna, Terra, and Flora – offer something exceptional for every knitting venture. With so much variety and luxury within our premium products, every yarn is the best yarn at Symfonie Yarns.