As anyone with an active lifestyle – which often includes kids - will tell you, we put our clothes through a lot of wear and use. That tends to result in a lot of washing. So, when knit or crochet enthusiasts, find a yarn that is labeled "superwash" they want to know more about it. What does it mean? What makes a yarn superwash? Well, we're here to tell.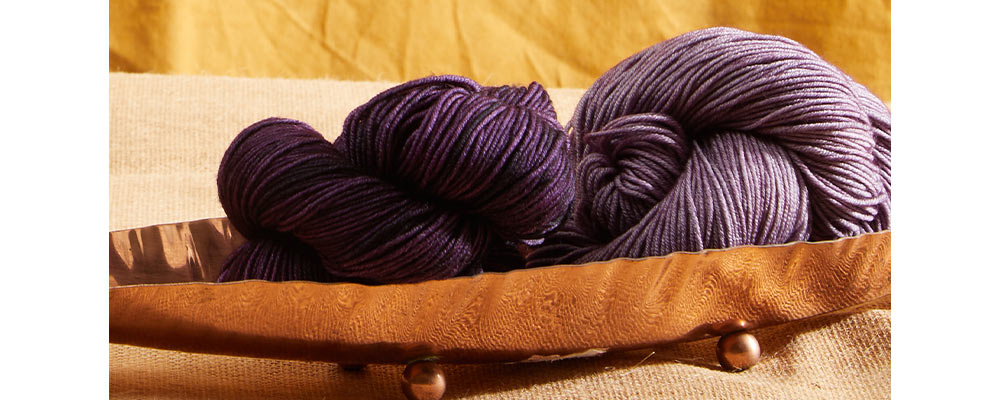 Yarn is a protein fiber and each strand is made up of overlapping tiny scales. In order to make a yarn superwash, before it is dyed it is treated with a polymer resin which smooths down the tiny scales and stops the yarn's strands from sticking together. This treatment prevents the treated yarn from felting or shrinking when washed or agitated. Your finished knits don't come out fuzzy or reduce in size and wind up looking like doll's clothes. The advantages are many:
It's machine washable & dryable – resulting in fast and easy clean up.
The superwash processing tends to soften the yarn – making it smooth to knit with and gentle next to the skin.
The treatment results in a silky surface – enhancing the finished product with a slight luster. This is noticed in the darker colors where a deeper "hue" adds to its rich look.
Projects such as blankets, scarves or cowls are ideal projects for this type of yarn thanks to washability and the smooth surface.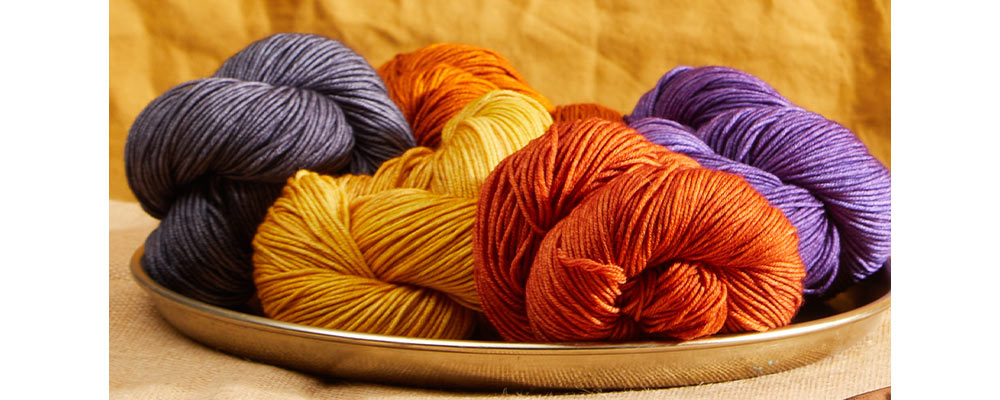 Some knitters report that they knit faster with superwash yarn thanks to its smooth finish.
Superwash yarn's "smoothness" means it's soft on or near the skin.
Dyers report that superwash yarns dye more quickly and deeply than non-washable yarns.
While many of those attributes sound positive, there are definitely some reasons you may wish to use non-superwash yarns, depending on the project.
Non superwash yarns tend to be naturally warmer and are more appropriate for cold weather wear.
Non superwash yarns do not sag or stretch out as some superwash yarns will if they are not put in the dryer.
Non superwash yarn tends to repel water, resulting in longer-lasting dry warmth.
Non superwash yarns require more care. They are best cleaned by hand washing in cold water and lying flat to dry.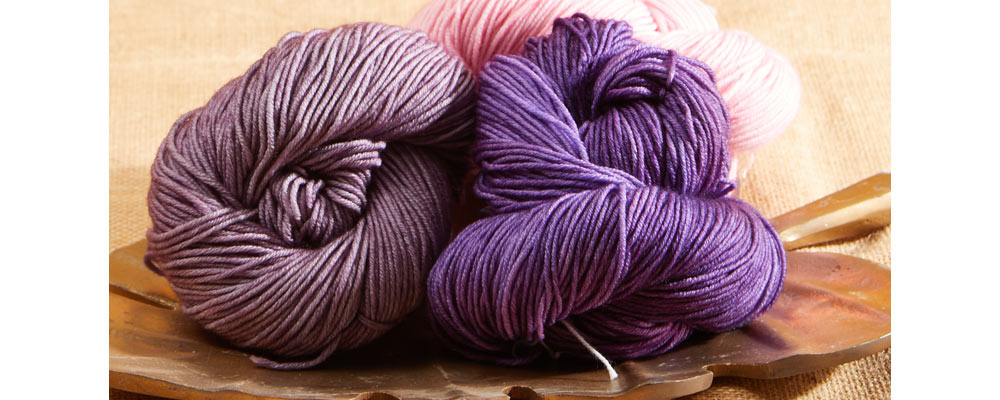 It is important that you take all these pluses and minuses into account when deciding how and when to use each type of wool. It might make sense to use non-superwash yarns for wear in cold weather climates or for people who spend a lot of time outdoors. However, when wearing a garment next to the skin where the "itch" factor might come into play you might opt for a superwash yarn. Similarly, when knitting for babies or kids you want to think about the importance of softness – not to mention the easy washability of superwash yarns.
To give you inspiration for a project that would be ideal for a superwash yarn, here is a link to a free pattern for the Meditation Shawl. This was designed by one of our gifted knitters and teachers, Mary Ann Gebhardt. We think it makes the perfect project for a good superwash yarn, like one of these. Soft and lightweight on the shoulder, it is the perfect accessory for a peaceful afternoon or a stroll along the shore's edge.
On the other hand, if you know someone who thrives on outdoor life, he (or she) might really appreciate a pair of simple woolen mittens, like these. In this case, it makes sense to use non-washable yarn since the extra warmth will be appreciated, no doubt.