We live a world that's driven by fast fashion and synthetic dyes. But the good news is that the allure of natural dyes is making a powerful comeback. How fascinating it is to think of the olden times when our ancestors relied on the vibrant hues of natural dyes to craft their clothing and textiles! However, as the industrial revolution swept through the fashion industry, these natural alternatives took a back seat, giving way to quicker and cheaper synthetic dyes. But now, as we become increasingly aware of the environmental and social impacts of synthetic dyes, it's time to rediscover the beauty and benefits of natural dyes. The question arises- what's so special about sustainable fashion and naturally dyed yarns? In this blog, we'll talk about why natural dyes matter and how Symfonie Yarns is making a difference in the world of sustainable fashion by championing the use of natural dyes in their stunning Flora yarn.
The Revival of Natural Dyes
This is the time when Mother Nature needs us the most, and we all must play our part in restoring it. This is where natural dyes come in, a remarkable solution to the fashion industry's dyeing dilemma. Natural dyes, derived from various plants, roots, and insects, offer a more sustainable and eco-friendly alternative. What sets them apart is their biodegradability and compatibility with our environment. Natural dyes not only bring a rich spectrum of colors to our clothing but also infuse them with additional benefits. These benefits may include antibacterial activity, antioxidant properties, and UV resistance, elevating the quality of our textiles.
Symfonie Yarns' Flora: A Sustainable Choice
Symfonie Yarns recognizes the significance of sustainable fashion, and our Flora range embodies this commitment. Flora is a naturally dyed, double-knit (DK) weight yarn made from 100% superwash Merino wool. It's a testament to the beauty of nature's palette, featuring colors inspired by natural sources. By choosing Flora, you're not just embracing sustainable fashion; you're also wearing a piece of the Earth's beauty.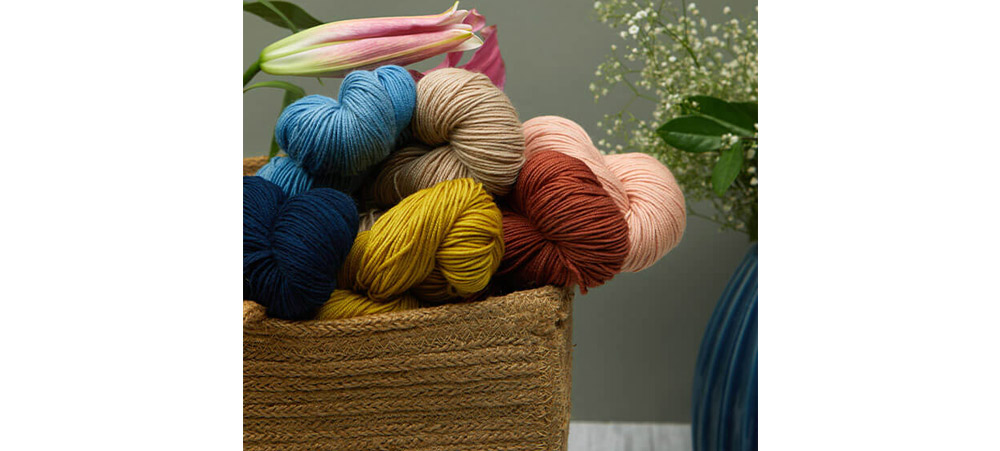 Oeko-Tex Certified for Skin Safety
Safety is paramount when it comes to knitting wearables, and Symfonie Yarns understands this well. Flora, like all our yarns, is certified by the Oeko-Tex Standard 100, ensuring that it's safe to wear against your skin. Choosing clothing made from naturally dyed yarn means you can revel in the beauty of eco-conscious fashion while minimizing exposure to harsh chemicals. Natural dyes are less likely to cause allergic reactions when your skin comes into contact with them, making them a gentle choice for even the most sensitive of wearers.
Some Fun Ideas for Sustainable Fashion
Sustainable fashion isn't just about making mindful choices; it's also about expanding your creativity and embracing the unique beauty of naturally dyed yarns. Let's look into some fun and fashionable ideas that will not only enhance your style but also contribute to a more sustainable world.
Stylish Headband
A headband is a versatile accessory that can instantly elevate your look. Knitting one with Flora is not only eco-conscious but also fashion-forward. Opt for vibrant colors like Indigo Evening to make your evenings pop and ensure you stand out in any crowd. The deep indigo hues of this naturally dyed yarn create a stunning contrast against casual or party dresses, making it the perfect statement piece for your wardrobe.
Styling Tip: Pair your Indigo Evening headband with a sleek updo hairstyle for a chic evening look, or let your hair flow freely for a bohemian daytime vibe.
Fingerless Gloves
As winter approaches, staying warm while remaining stylish becomes a priority. Knitting fingerless gloves with soft, naturally dyed yarn is a delightful project that not only keeps your hands cozy but also adds grace to your outfits. Colors like Soft Madder or Sand blend seamlessly with any ensemble, making them versatile and timeless.
Styling Tip: Coordinate your fingerless gloves with a matching scarf for a cozy, monochromatic winter look.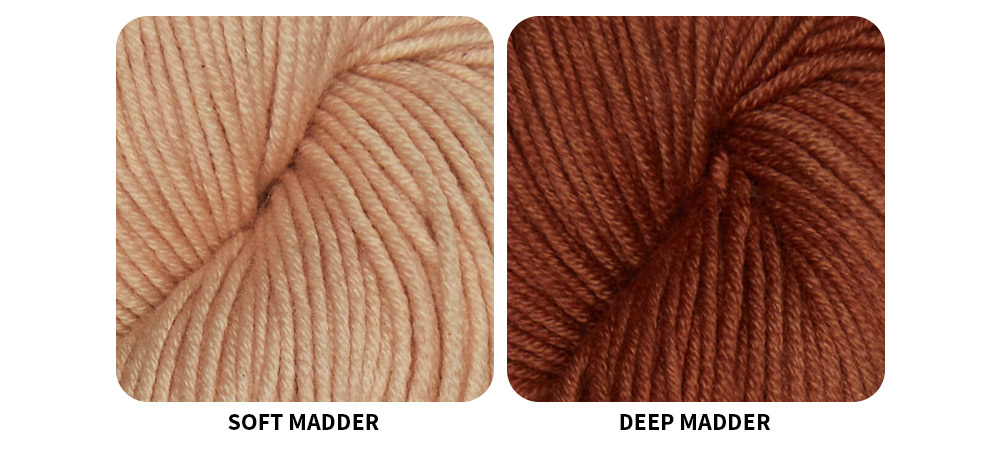 ​
Market-Ready Tote Bag
For those quick market trips or days when you want to carry your essentials in style, crocheting a tote bag is an excellent choice. The naturally dyed yarn in deep, rich shades like Deep Madder lends an authentic marketplace vibe to your bag. Plus, it's an eco-friendly alternative to plastic bags, reducing your carbon footprint in a fashionable way.
Styling Tip: Embrace the boho-chic trend by pairing your Deep Madder tote with a flowy maxi dress and oversized sunglasses for a relaxed yet stylish market-day look.
With these sustainable fashion ideas and naturally dyed yarns from Symfonie Yarns' Flora range, you can create beautiful, eco-conscious fashion accessories whilst being kind to your environment. So let your creativity flourish as you make a fashion statement that truly matters!