It's happened to every knitter I know – and many crocheters, as well! We fall in love with a wonderful pattern. We have the perfect yarn in mind, but it's not the one specified in the pattern. Now a little work begins to see how we can match the yarn we love to the pattern that has stolen our craftly little heart. Hopefully, this will de-mystify the process and help you make your garment and still wish to wear it.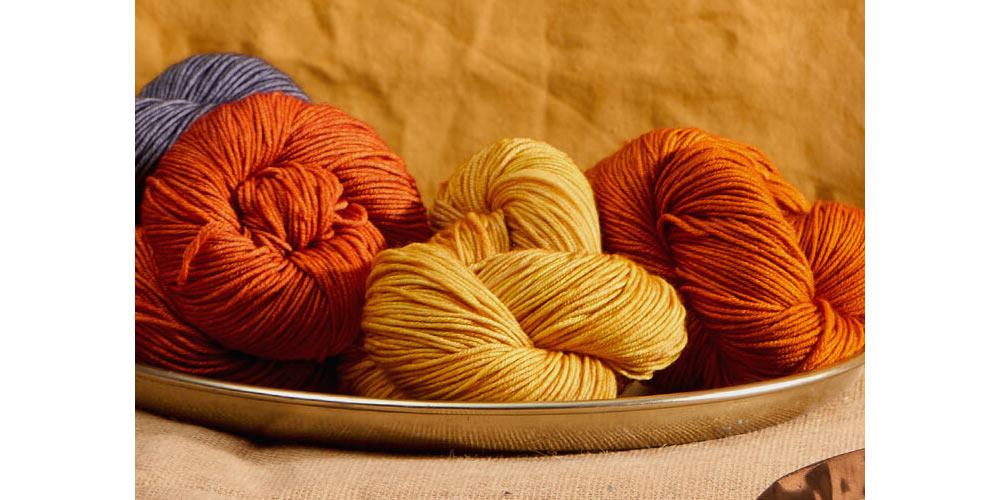 So, it's time to delve into the topic of yarn substitution. Every knitter and crochet must have this essential skill. Whether you're following a pattern, experimenting with your own designs, or dealing with discontinued yarns, understanding how to substitute yarn effectively is essential. This guide aims to help beginners navigate the world of yarn substitution with confidence.
There are a lot of articles and videos that can help. One of the easiest to understand is this one presented by "Very Pink Knits", an online site that's worth knowing. The host simplifies the whole subject by discussing the facts about yarn "put-ups" and how they can vary. This is a subject that every knit or crochet fiber needs to understand.
1. Fiber Content and Weight
The first step in yarn substitution is understanding the yarn's fiber content and weight. Fiber content influences the texture, drape, and warmth of your finished project. Common fibers include wool, cotton, acrylic (nylon), silk and blends of these materials. Make sure the substitute yarn has a similar fiber content to achieve comparable results.
Yarn weight is equally important. Yarns are categorized into weights like lace, fingering, sport, worsted, and bulky. Substituting yarns with similar weights ensures your project's gauge and overall appearance remain consistent. If the pattern specifies a yarn weight, aim to match it closely.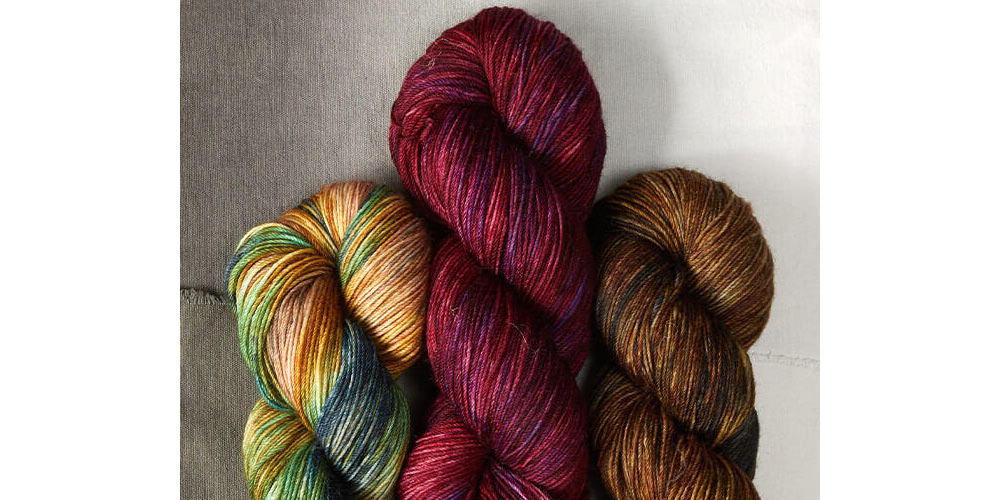 2. Gauge Swatching
Gauge refers to the number of stitches and rows per inch in your knitting or crocheting. To substitute yarn successfully, create a gauge swatch using your chosen substitute yarn and the recommended knitting needles or crochet hooks. Compare the swatch's gauge to the pattern's gauge. If they match, you can proceed with confidence. If not, adjust your needle or hook size accordingly and create another swatch until the gauge aligns.
The fact is that if you know the weight and yardage (meterage) of a favorite yarn – it's a case of simple math. Take a look at the originally recommended yarn, look up its details on a site like Ravelry and then compare it to the details of your chosen yarn, which can be found on the yarn's label. That is usually the best way to ensure that you have enough yarn to do the pattern you love.
While this might work well if the fiber and weight of the yarn are equal, it's not the same when fibers and/or weights are different. Say your beloved pattern calls for a sport weight yarn and you have gone bonkers over a dk weight like this one: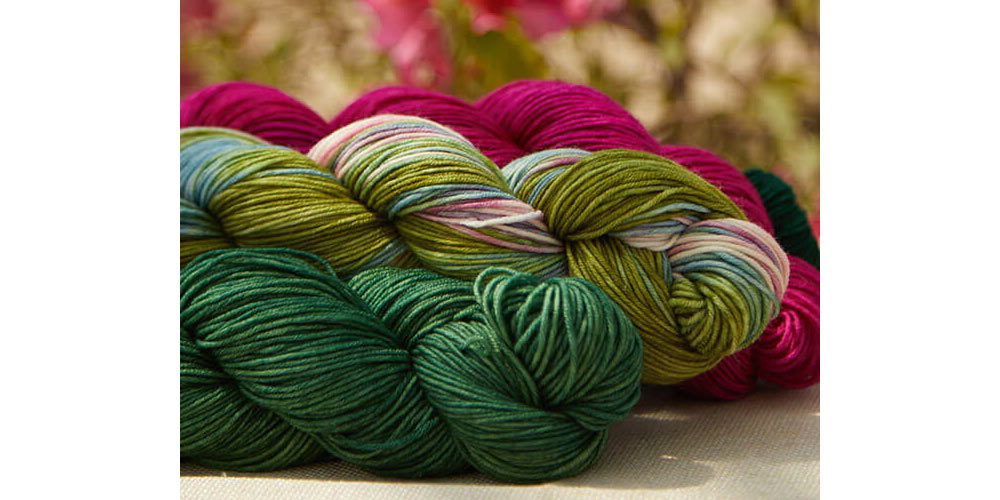 Now you have a bit more of a challenge since you need to compare gauges. The typical sport weight yarn is usually 5-7 stitches per inch on a US 3-5 needle. DK yarns are a little heavier than sport, with a typical gauge of 5.5 stitches per inch, and it is usually knit on US 6 needle. So, if you were to substitute a dk yarn for sport-weight yarn, you would quickly see that your sweater was working up bigger and heavier than you originally envisioned.
This can require a lot of rethinking and annoying math if the pattern you love requires shaping. If the yarn weights are relatively close to one another (DK vs. Sport, for instance) and if you are an experienced knitter, you might tackle this yourself by knitting a swatch with your intended yarn and recalculating the gauge. However, if the yarn weights are dramatically different, it's best to rethink the project or find a yarn that matches the originally recommended yarn. Console yourself with this thought: You may have fallen in love with the look of a lightweight sweater, but you may not like it nearly as much in a heavier yarn.
But don't despair. If you have fallen for a beautiful scarf or a throw, where no shaping is required, it is very possible to switch yarns and weights without disappointment. Here is a video where swatching and estimating gauge is easily explained.
This free pattern calls for a dk weight yarn, worked on a US 8 needle, which will result in a slightly "airy" knit. For a knit with a little closer and less airy feel, you could do it on a US 6 needle, which is what is normally used with a DK yarn. It will be a little narrower but it will also be a bit denser – which might be a good thing for a winter accessory. This is a relatively safe experiment that will demonstrate the difference that needle size and resultant gauge can make and still not waste your time or money. Here's a yarn that with over 60 different colors will also give you a glorious range of options.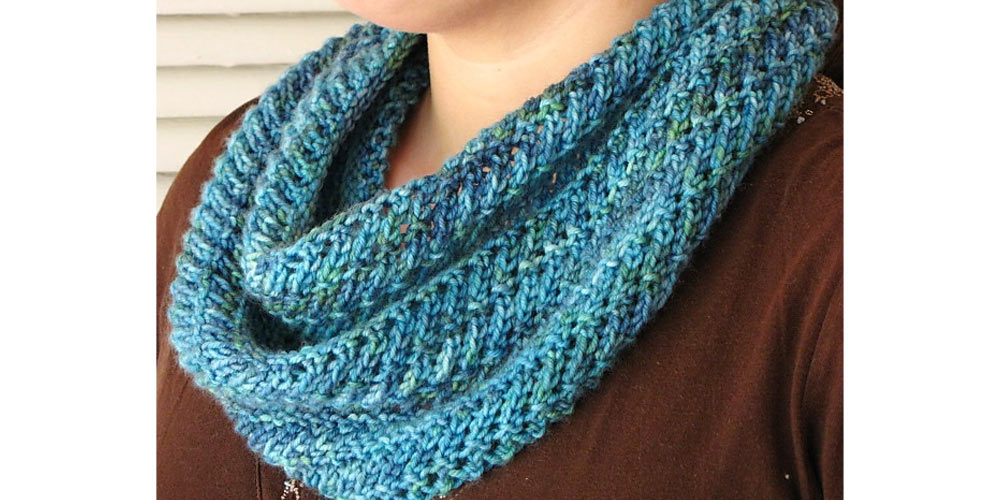 Here is a lovely free scarf pattern
3. Yardage and Skeins
Always ensure you have enough yarn for your project. Check the pattern's yardage requirements and compare them to the substitute yarn's yardage per skein. If the substitute yarn has less yardage, you may need to buy additional skeins to avoid running out mid-project. If the substitute yarn has more yardage, you can adjust the quantities accordingly.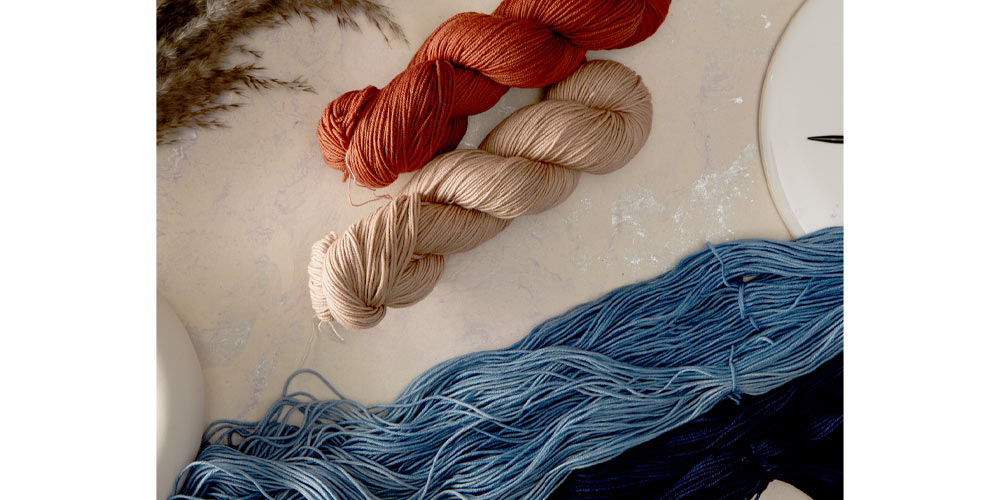 4. Swatching for Stitch Patterns
If your pattern features intricate stitch patterns, cables, or lacework, swatch using these stitch patterns. This will help you determine if the substitute yarn works well with the pattern's design elements. Stitch patterns can be affected differently by various yarns, so it's crucial to evaluate how the yarn's properties interact with the stitches.
No matter what your project is, one thing that we cannot stress enough is the importance of doing a gauge swatch whenever you are working with a new yarn or pattern. Many people are anxious to get started and tend to blow past this important step. Please do not. It can be the difference between success and failure. Besides, swatching can be fun! Many people love it and claim it for its meditative benefits. You could even use these needles to see what we mean!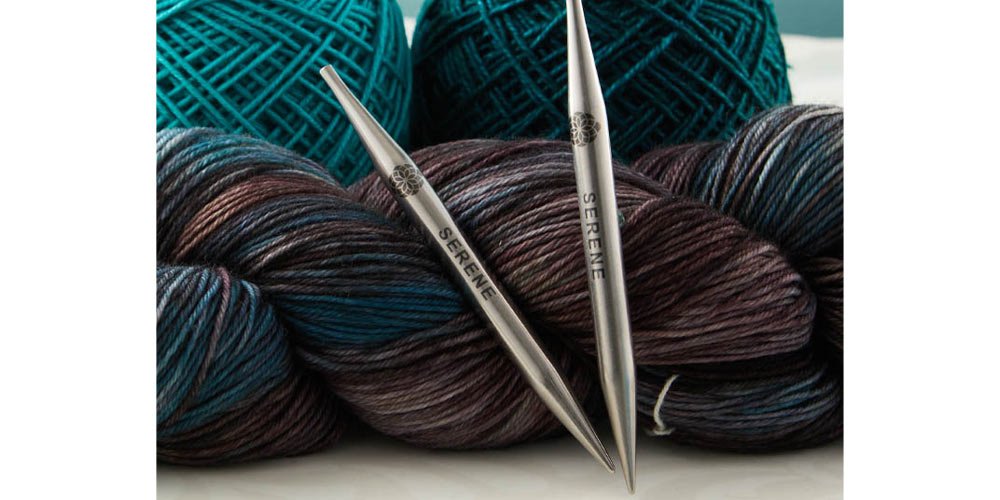 In conclusion, mastering yarn substitution involves considering fiber content, weight, gauge, yardage, texture, appearance, and stitch patterns. By swatching, testing, and making necessary adjustments, you can confidently substitute yarns and achieve beautiful results in your knitting and crocheting projects. Remember, practice makes perfect, so as you gain experience, you'll become more adept at selecting the right substitute yarn for each project.