Hand-dyed yarns are a beauty. Colored by the hands of skilled dyers, artisans who have been knitting or crocheting for years or display true love for the fibers, each skein of yarn is a masterpiece. Every hank of hand-dyed yarn is lovingly dyed with either natural dyes or other agents offering a vibrant world of colorways. With solids, semi-solid, variegated, speckled or self-striping yarns, there's a lot of creative opportunities to be discovered. You can transform any of the hand-dyed yarns with your regular knitting needles or crochet hooks. Each yarn is unique and lends its beauty to any kind of knitting or crochet project.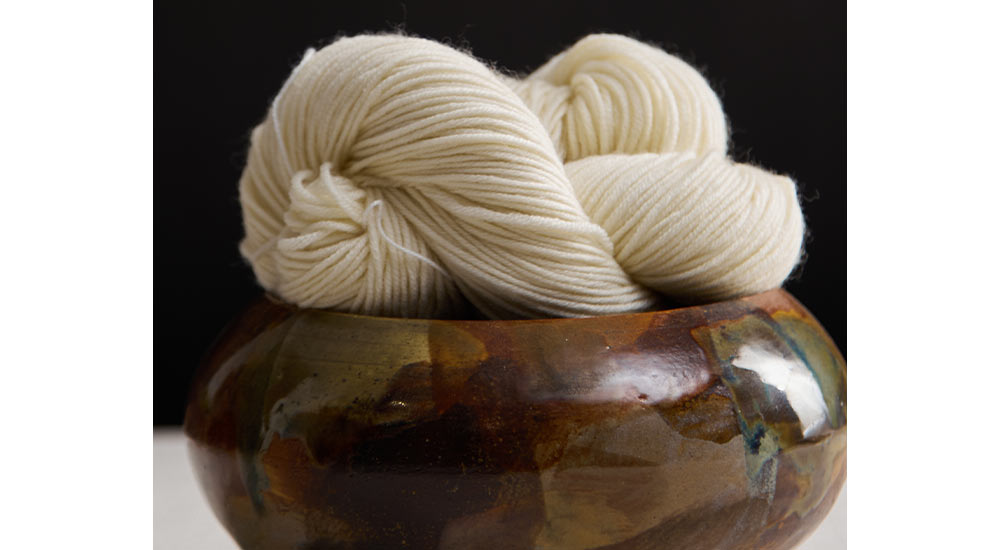 Now to display the true beauty of your yarn, you need to choose projects or patterns that let the yarn take center stage. A few things to keep in mind though is
Never start a project without a gauge swatch – Hand-dyed yarn is precious. And, it is not just the cost factor it is also availability and the fact that each skein is very unique. You would not like to run out of yarn or have leftovers that cannot be utilized properly. Working out a gauge swatch will guide you through the suitable knitting needle or crochet hook size, how the yarn behaves, the gauge, and also the amount of yarn that will be required for a particular stitch pattern or count. The most important point when it comes to a gauge swatch is to knit or crochet one according to the stitch pattern in the project. Also, if it's a knit-in-the-round project, make the swatch accordingly.
Do not work complicated stitch patterns – It is so easy to fall in love with the hand yarns and be tempted to try out different stitches but the decision must be made very carefully. Complex cables, too many diverse stitches, or too many textures may not be suitable for the colorways of the yarn shine through. Simple Stockinette, garter, lace, or basic textured stitches such as seed and moss stitch work in knitting projects. In crochet, you can craft with the dense single crochet (SC) or the open treble crochet (TR) stitch according to your project requirements.
Prepare your yarn before knitting or crocheting – Hand dyed yarns are mostly packed as hanks as this is how they are colored and processed. Once you get your hands on your favorite shades from the store you need to prepare it, before using for your knitting or crochet projects. You can choose to give it a wash first and then wind into a skein, ball or cake for further use. Washing will help you know it the yarn bleeds or not and also clean it for use.
Alternate the skeins – Even if you have multiple skeins of the same shade of hand-dyed yarns which you will be working on a project, it is still recommended that you alternate the skeins. Every skein may have some minor differences in tone, shade, or color shifts in the case of variegated yarns. So whether you work in rows or rounds, alternate the skeins so that the yarn mismatches do not affect the project.
Keeping these handy tips in mind, get ready for knitting or crocheting. Make sure to consider the yarn's fiber, your skill levels, and that you carry the right sizes of hooks or needles and accessories.
Projects that showcase hand-dyed yarn's beauty
1. Shawls
Whether you are proficient at knitting or crocheting, you can opt for a shawl. The project is rather the right size for a quick project and displays any hand-dyed yarn's beauty. There are a lot of options available for all seasons. Most of them are suitable for even beginners, while advanced crafters find multiple ways to spice up their projects. With enough length and width, this allows all the colors to easily pop up. Choose from Symfonie's vibrant Viva range, offering 61 shades in superwash merino wool or naturally-dyed Flora or Luna, a mix of 25% silk with 75% wool in DK weight, and Terra, a fingering weight yarn with a mix of 25% nylon.
A summer shawl can be made with a combination of Stockinette and lace stitches. Condo knitting also works for creating an open weave effect by working with knitting needles of two different sizes. You can work with any of the basic stitches for crochet according to the desired pattern. Single crochet stitches will provide a dense fabric, while the fabric is open and airy as you work with taller stitches. You can also experiment with symmetric and asymmetrical shapes in both crafting processes.

2. Socks
Handmade socks are lovely gifts. Many may not consider socks worthy enough to work with hand-dyed yarns but perhaps when you are making such a loving gift or pampering yourself, you deserve some love. Both knitters and crocheters can make a pair of socks. Knitters find it easy with a lot of patterns worked on either a set of double-pointed needles or different lengths of circular needles. Terra from Symfonie yarns is the ideal sock yarn with a mix of 25% nylon and 75% superwash merino wool. One skein of the fingering weight yarn works efficiently for a pair of socks if you work on a regular size in Stockinette.

3. Hats or Beanies
Hats or beanies are ideal patterns for displaying the beauty of hand-dyed yarns. You can choose to knit or crochet one. There are patterns easily available for any season. Terra yarn, the combination of beauty and brawn works for this project too. The mix of nylon in the fiber gives it enough stretchiness while merino wool guarantees warmth in winter and cool texture in the summer. Easy to make and quick, this one also makes for a wonderful gift for a loved one.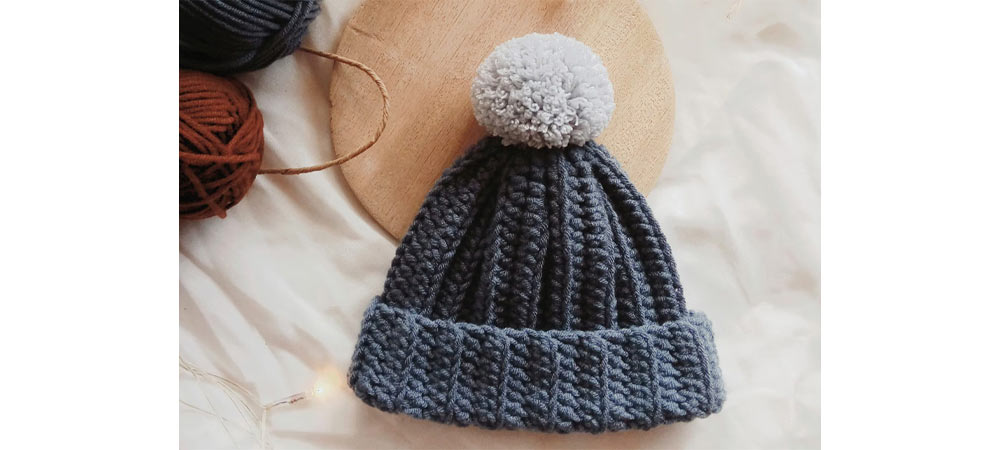 4. Sweater
Knitting or crocheting a sweater is an elaborate project and will require multiple yarn skeins. Mix and match a semi-solid shade with a variegated shade or work the entire pattern with variegated shades. You can make a sweater pattern in pieces or work it all together seamlessly. Even if you've just stepped into the world of garment making, multiple patterns will walk you through the steps. You can try out a simple lace vest type or an easily constructed cardigan. A baby sweater is good for practice and makes for a wonderful gift with hand-dyed yarn.

5. Cowl
Simple in construction yet opening up a plethora of options, a cowl gives a great opportunity to display hand-dyed yarns. You can either knit or crochet a tube of the right dimensions for your cowl, or you can work on a flat pattern and later seam it together to shape it up.
Hand-dyed yarns are ideal for knitting and crocheting projects. The key is to keep it simple. Do not plan out elaborate projects or stitch patterns. Knitting or crocheting a gauge swatch is definitely the right way to get started with hand-dyed yarns.